Discipleship Classes
June 6th - June 10th, 2018
To help move you along in your faith journey and develop you in your leadership and ministry potential, we've designed a series of four Free 9-Week Discipleship Classes that focus on biblical teaching, group discussion, and prayer. Classes for 101 & 201 begin on Wednesday, June 6th 6:30pm.
Class 101 | Engage: Discovering Our Church Family. This is the first of the four classes in our Discipleship Process and is a great place to start connecting into our church and with others. Class 101 is an introduction to our church, our beliefs, and the basic foundations of the Christian faith. 
Wednesday evenings at 6:30pm starting on Wednesday, June 6th. 
Class 201 | Enrich focuses on finding freedom in your life, while discovering and walking out your identity with Christ. 
Wednesday evenings at 6:30pm starting on Wednesday, June 6th. 
Youth Grad Banquet
June 8th, 2018
$10
Join us on Friday, June 8th at 6:00pm in the Multi-Purpose Room to celebrate those in our church family graduating from high school! Tickets are $10 per person and must be purchased in advance by visiting www.reginaap.com, or through the church office during office hours in person or by calling 306.789.1234. This will be an evening full of great food, encouragement, and celebration!
If you are apart of our church family and apart of the graduating class of 2018, please email emma@reginaap.com.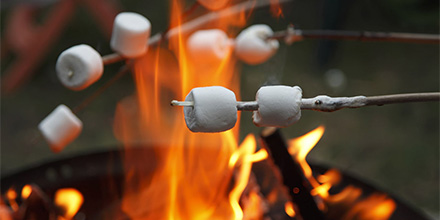 Awana Campout - Kedleston Gospel Camp
June 22nd - June 23rd, 2018
$35 - $55
We are excited to be having our first ever, Awana Campout. This event is available to Sparks and T&T aged kids only.
We are going to participating in the many activities that Kedleston Camp provides. We will be sleeping in dorms together with a cabin leader.
Drop off at the church
4:30pm
Closing Program // Pick up at Kedleston Gospel Camp
4:45pm (with supper provided)
Family Discounts
First Child - $55
Second Child - $50
Third Child - $45
This event is open to our Kindergarten kids in Sparks, however we do realized that this maybe their first overnight camp experience for many of them. If you feel as though you would like to attend with your child we have many areas you could volunteer in for this campout. Please contact Carolyn at carolyn@reginaap.com for more details on this.
Serve Regina
July 3rd - July 5th, 2018
$40
Serve Regina is a 3 day serve project for youth ages 12+!

We are expecting this to be a great opportunity where you can grow your heart in evangelism, share your faith with others and to reach out to those in your own community!
Your days will consist of;
Morning - devotions and ministry prep
Afternoons - doing serve projects around Regina & sharing your faith
Evenings - working with kids at our summer VBS, Polar Blast
2 night stay at the church
We will only be accepting 5 girls and 5 boys so be sure to register for this great experience soon!
Polar Blast - Where Jesus' Love is Cool
July 3rd - July 5th, 2018
$20
Are you excited to slide into summer with your friends? Grab a sled and slide into the ice way to spend time with the greatest friend of all JESUS!
While in our Icy Winterland you will get to enjoy great music; Wintery adventures full of games, projects, Bible adventures, and more. We will end all of this fun with an amazing Show of God's love!
As a side note there is a $10 non-refundable deposit needed. Full refund until 30 days prior to camp. After that it is at the discretion of Nextgen staff.
Desert Songs - Summer Bible Study
July 4th - August 22nd, 2018
Wednesday nights at 7:00pm starting on July 4th Pastor Llewellyn Janzen will be holding an 8-week Summer Bible Study series called "Desert Songs; How God meets us in the most unexpected places".
Sign up today for this free LifeCourse! 
Childcare is available upon request. 
Sports & Arts Camp
August 7th - August 10th, 2018
$40 - $100
Be prepared to have some fun this summer at this years Sports & Arts Camps!
Camp #1
3 - 4 years is 9am - 12pm
4-5 years is 1pm - 4pm
Preschool program is set up to incorporate a Story time, Active play -motor skill development, and arts and crafts. Each day the kids will learn something new and have new activities to participate in. Snacks will be provided, but we do ask that you send a back pack with a change of clothes and a labeled water bottle.
Camp #2
Grade 1-6 Sports Camp Morning Camp (9am - 12pm)
Grade 1-6 Arts Camp Afternoon Camp (1pm - 4pm)
This years Sports will include Soccer, Cheer, Football, Outdoor Games, Basketball, hockey, and lots of fun! This camp teach techniques, fundamentals and teaches teamwork! We will be providing snack, but ask that you bring a labeled water bottle for your child.
Arts Camp this year will be Drama Games, Origami, Crayon Creations, Painting, Sculpting, Cake Decorating, Garden Construction, String Art and Cooking! You won't want to miss out on these awesome activities!
As a side note, there is a $10 non-refundable damage deposit. Full refund until 30 days prior to camp. After that refund is at discretion of Nextgen Staff.
Awana 2018/19
September 19th - April 10th, 2019
$40
Please fill in our online registration forms before paying. Find them at www.nextgenrac.com
AWANA stands for Approved Workman Are Not Ashamed
AWANA runs on Wednesday Nights from 6:30 - 8:00PM September through April with breaks in between according to Christmas and Winter break holidays.
We have different 4 different age groups. We base the child's age group off of the Grade that they are enrolled to attend in the fall of 2018.
Puggles - Ages 2 - 3 (2 before April 30, 2018)
Cubbies - Ages 3 - 4 (3 before April 30, 2018)
Sparks - Kindergarten - Grade 2
T&T - Grade 3 - Grade 6 (Grade 6 have a choice to attend T&T, Junior Youth or both)
Cost $40 per child